NORTECH LABS
Providing green and innovative products to the medical, healthcare and cold chain shipping industry for over 60 Years.

Nortech Labs proudly manufactures all products in the United States.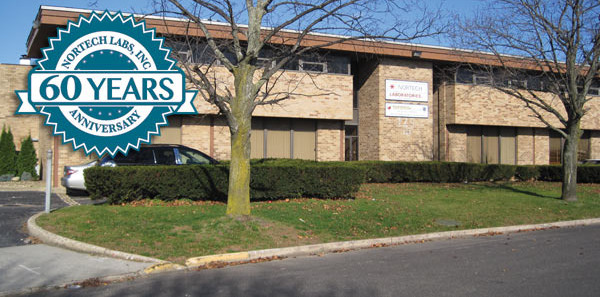 NORTECH LABS, INC
For over 50 years Nortech Labs has been an established United States manufacturer & distributor of therapy, first aid, cold temperature transport, positioning, home healthcare, and emergency disposable products.

Nortech continuously strives to develop & provide the newest & safest products to our customers. Nortech uses non-toxic, food grade, green & environmentally friendly ingredients in everything we manufacture. We are constantly expanding our capabilities and are now servicing our products all over the world. As of 2021, our product line reaches over fifty markets including health professionals, schools & athletic trainers, dental & oral surgeons, surgical dealers, pharmacies, retailers, wholesales & distributors, cold shipping & packaging, emergency medical services & technicians, ambulatory supply, first aid & safety, physical therapists, chiropractors, safety organizations, government agencies, hospitals, rehabilitation centers & many more.

Our company has achieved success by focusing on the needs of our customers, offering quality products and reliable service.
Nortech Labs, Inc. is a pioneer and leader in gel manufacturing & the original inventor of the Therma-Kool® Hot / Cold Reusable Gel Therapy Pack (Patent # 3,780,537).
In 2005, Nortech Labs developed InstaKool™ Instant Cold Pack, the world's coldest & safest
Ammonium Nitrate Free
instant cold pack on the market utilizing a proprietary formula with CarbamaKool™.

All Nortech products are proudly manufactured in the U.S.A.
---

Nortech Labs, Inc. Brands:
• Therma-Kool® Reusable Hot / Cold Packs
• Insta-Kool™ Instant Cold Packs
• GEL BLOX™ Cold Shipping Packs
• COOL Instant Ice Packs
• Dental Pack™ Cold Pack
• Comfa-Gel™ Gel Positioning Therapy
• Blue Easy Sleeves™ - Disposable Covers
• Freedom Wrap™ - Reusable Covers
• Tecniclene™ Concentrated Cleaner

---

Get in Touch
Nortech Labs Inc
125 Sherwood Ave
Farmingdale, NY 11735
P: (888) COLDPAK / 265-3725
Contact Us Online